Orland Park Library, IL, July 2020
I am honored to have been invited to exhibit at Orland Park Library as
July's Artist of the Month
.
Due to Covid-19 precautions, the exhibit will be virtual only this year. While I'm disappointed not to be able to share my work in person and meet the people of Orland Park, I'm delighted to participate in one of the many programs offered by this community library whose Mission statement is:
to stimulate imaginations, educate, entertain, and welcome everyone.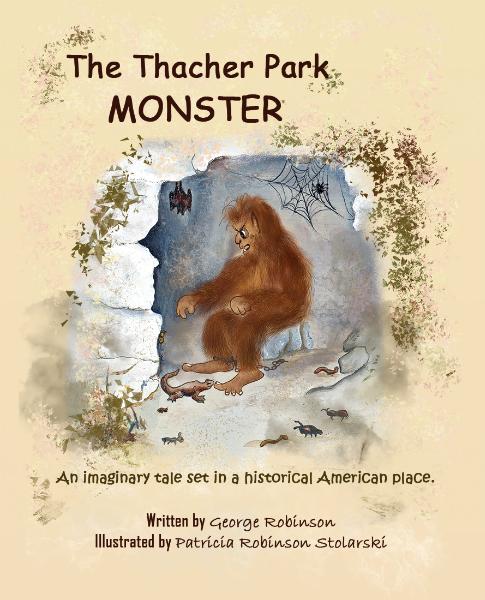 A collaboration between George R. Robinson, Professor Emeritus of Biological Sciences, State University of NY at Albany and Patricia Robinson Stolarski, mixed media artist in Long Grove, IL,
The Thacher Park Monster
is finally published and available through
Troy Book Makers
and also
Amazon online
.
The back story is... George wrote and sang his song on the hayride that was a part of the Centennial Celebration of John Boyd Thacher State Park in upstate NY in 2014. Encouraged by others to turn his lyrics into a children's book to keep the spirit of the celebration alive, George threw out the idea to his sister, Pat, a lifelong fan of children and state parks as well as an artist - would she be interested in illustrating the book. She was, although it was quite a departure from her usual mixed media art.
A few years, many conversations and multiple drafts later, the final product is ready to share. Proceeds from the sales of the books will be shared with Friends of Thacher Park, to continue their important work!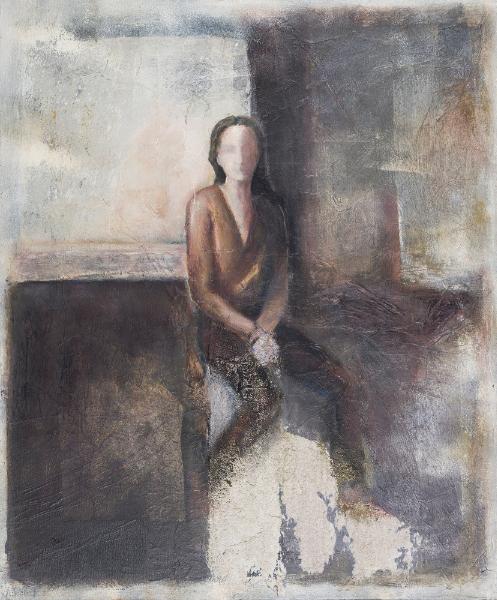 I want to tout the collaboration of
XCultureArts
' Joe and Kathleen Isacson who, beyond producing beautiful, thought-provoking work themselves, take the initiative to develop and curate multiple exhibits throughout the year, providing a unique platform that emphasizes art as truly personal expression, not shying from tough topics. I was fortunate enough to be a participant in their recent exhibit at the Dole Mansion (Lakeside Legacy Arts Foundation) in Crystal Lake,
Naming the Unspoken
, November 2018. They invited writers to create poems inspired by artwork juried into the exhibit. I was honored to have two pieces in the show,, including 'Out on a Limb', shown. I invite you to check out all of the artwork paired with poems:
https://lnkd.in/gxqteQ7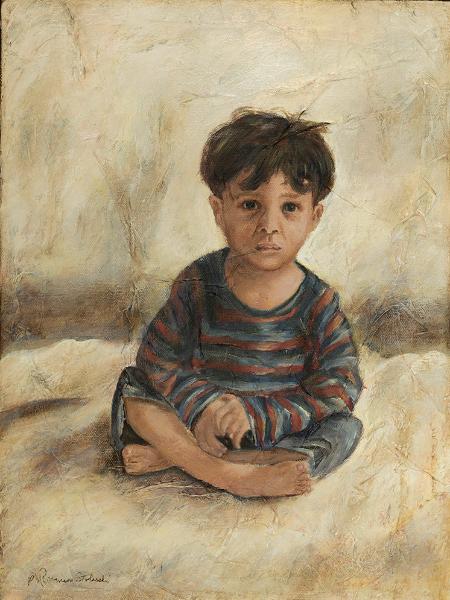 Painting Syria's Children, The Garlands Of Barrington, opening September 9th through October 26, 2018.

Yet another fine art exhibit to increase awareness of the Syrian children caught up in the refugee crisis will be on display in the beautiful art hall of The Garlands of Barrington. The project,

Painting Syria's Children: The Refugee Portrait Project,

was initiated by artist Dee Abbate of Oakwood Hills, who has recruited NW IL artists to participate with her in raising money for the children via our paintbrushes.




So far, the group has been featured in seven gallery showings and generated about $12,000 in sales, which it gives directly to World Vision and a few other charities. The group started with only a few people and now consists of 23 artists. 100% of proceeds are donated to the charities.




I painted "Semer" - one of three brothers living in temporary quarters, fleeing the violence in Syria. Photo reference courtesy of photographer Jon Warren, World Vision.






Barrington Cultural Arts Center once again presents 'Deck the Walls', inviting the public to consider gifting a piece of fine art to that someone special. This is a one-night only exhibit at The Barrington White House at 145 W. Main St., Barrington, IL. Thursday, Dec. 6, 1-8PM. Free to public, refreshments included. Cash bar available.
"Portraits of Life on the Back Nine", an exhibit that is the culmination of a collaboration between Barrington Cultural Arts Center and the Barrington Area Council on Aging. A year in the making, the organizations together recruited 10 area vibrant older adults to share their stories and pose for individual portraits. The exhibit showcases over 40 portraits created by 18 artists in charcoal, watercolor, oil or acrylics,
June 1 - June 30th, The Garlands of Barrington, 1000 Garlands Lane, Barrington, IL.
Opening Night Reception: June 1st, 5-7PM.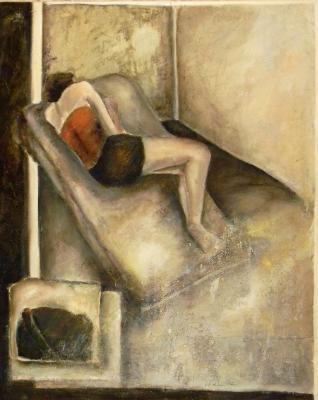 "Empty Bowls" Pioneer Center, 3941 W Dayton St, McHenry, IL

Pioneer Center is hosting their inaugural

Empty Bowls Art Auction

to benefit omelessness on Friday, May 4. During the event, guests will walk through an exclusive, one-night only gallery comprised of works created by artists depicting homelessness as they have experienced or witnessed. Following the gallery, guests will be served a simple meal mirroring that of a soup kitchen. The evening is a come-and-go style event. The

art exhibit and auction

will continue online May 5-12th.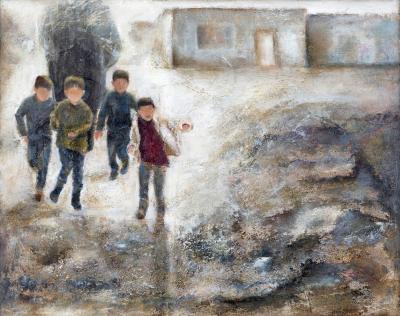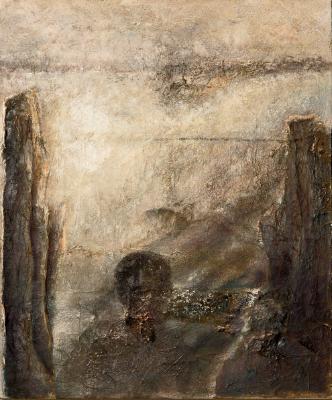 Syrian Refugee Portraits Exhibit, Dole Mansion, Crystal Lake, IL,

October 2017 . Opening Night is Friday, October 6th, 5-8PM.

"Resilience" is on display in this exhibit to increase awareness of the

child refugees, victims of the war in Syria. The project was initiated

by artist Dee Abbate of Oakwood Hills, who has recruited NW IL

artists to participate with her in raising money for the children via

our paintbrushes. "It's a little thing we can do with what we know

how to do, which is paint portraits," Abbate said. So far, about

$7000 has been raised for three charities — World Vision,

artists permission to paint images based on the photos that appear

on their websites. All proceeds are donated to the charities.




'Waiting' was part of the exhibit in September 2017 hosted by

Pepper Park Coffee

, Barrington, IL. It sold, raising $350 for Catholic Charities.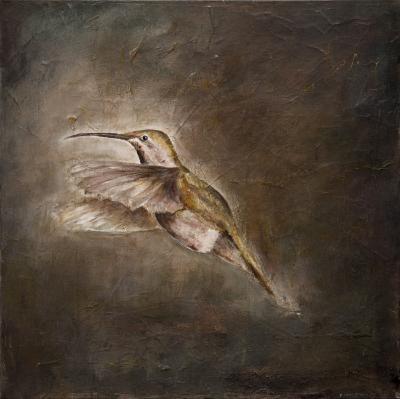 An exhibit of 14 pieces of my work will be on display at the Advocate Good ShepherdFitness Center through the months of September and October.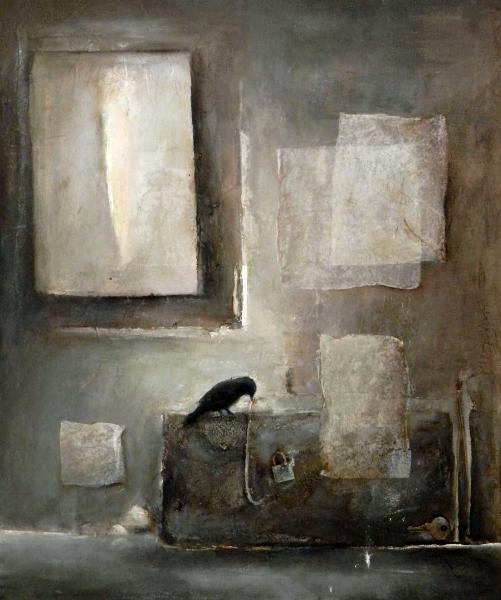 The Artist's Magazine 2016 Award. I'm excited to share that I've been awarded 1st Place in The Artist's Magazine 'All Media Art Competition", Mixed Media category! This honor took me by surprise just a few days before Christmas - a very nice holiday gift. The winning piece was my painting, Options, one of my own favorites in my newer pieces - it will be published in the July/August 2017 issue of the magazine.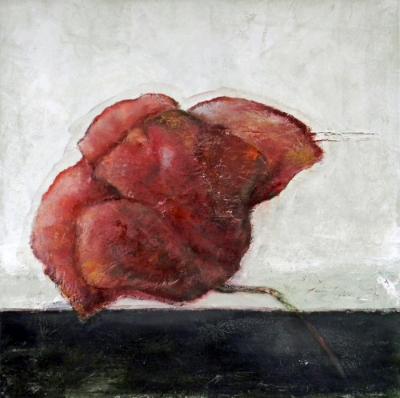 2015 'Something About the Color Red' Art Show, Long Grove Artists Guild
, Long Grove, IL.The exhibit will run for three weekends: Feb 21-22, Feb 28-March 1, & March 7-8, noon to 5PM.
The Long Grove Artists Guild & the Long Grove Arts & Music Council showcases the work of local artists in this invitational art show. The Guild & Council are sincerely grateful to Chip & Mary Ann Ullrich for providing this venue at the Historic Long Grove Village Tavern
http://villagetavernoflonggrove.com/
.
The Red Show is also a fundraiser for the American Heart Association with a donation from each artist entry fee.
www.roselaughlin.com
Rose Laughlin interprets traditional American, Celtic and contemporary song. She gave me the honor of commissioning me to create the artwork for the cover of her new CD, "
House of Memories"
UNCLAD Art 2012: The Fine Art of the Figure. Featuring over 150 artworks, including painting, sculpture, photography, glass and a Gift Shop. You'll find two of my pieces in the shop: "Growing a Backbone" and "Thinking It Over" (mixed media).
October 12-14, 10am to 5pm at the Floyd Norgaard Cultural Center, 27130 102nd Ave NW, Stanwood, WA. $5 donation at the door.
Stanwood Camano Arts Guild
The Stanwood Camano Arts Guild is an association of artists and art enthusiasts in Stanwood and Camano Island, Washington, sharing ideas, resources, and energy. I'm proud to be a member of this dynamic and dedicated group.
Members of the Guild joined together in 2012 to open a cooperative gallery featuring the work of over 40 fine art and artisans including oil, acrylic and watercolor paintings, metal sculpture, ceramics, jewelry and more. And it's still going strong today...

www.marysplaceseattle.org/Marys_Place/The_Women_of_Marys_Place.html
I was one of sixteen women artists who participated in a journey to create the portraits that accompanied the written stories of sixteen homeless and formerly homeless women of SeattlePortraits. The work was initiated, collected, edited and published by Tina Marohn in 2008. The book,
The Women of Mary's Place
, is dedicated to all women everywhere who want to be known by their name, and who desire a place to call home.
Eastside Association of Fine Arts Open Abstract Show.
I was excited to be juried into this open art show, running from January 10th through February 24, 2012 at the EAFA Gallery in the Seattle Design Center, 5701 6th Ave S., Ste 292, Seattle, WA
98108-2521
.